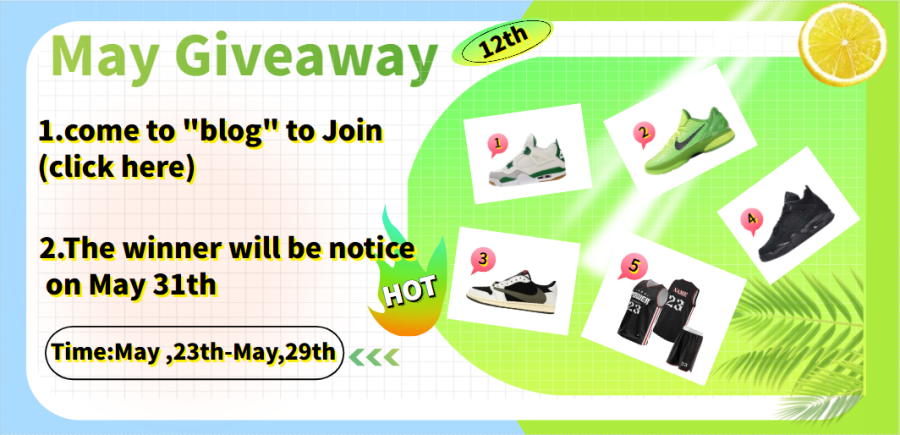 Thanksgiving Day:12th GiveAway Winner Release
Monday, 05 June 2023

10

260

21
→12th GiveAway GiveAway Winner Release
Please contact me within June,5th.Otherwise it will be regarded as give up.Congratulation it !
Contact me in Insta:Nicekicksshop.review04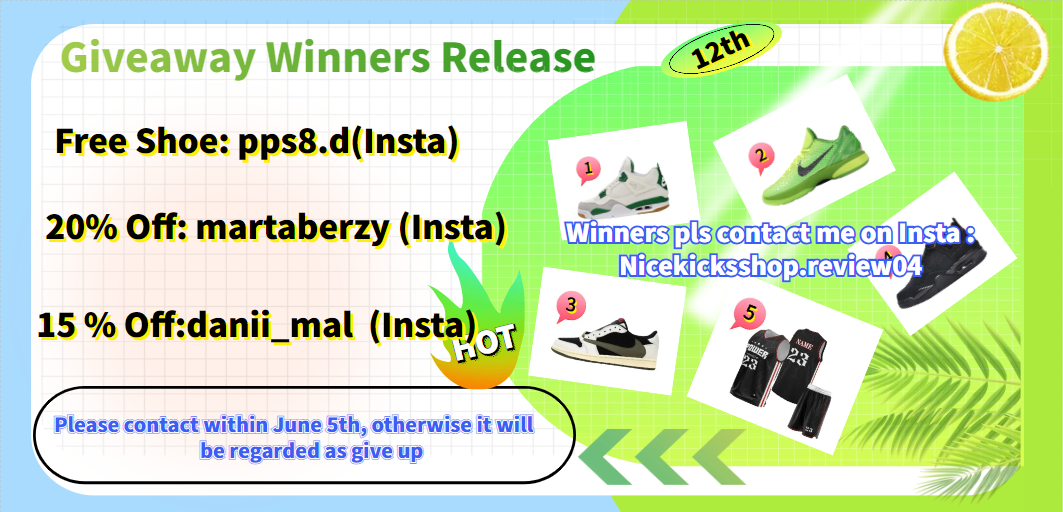 →NiceKicksShop 12th GiveAway,will you be the lucky winner?
Pls check the blog content carefully,because it will determine if you can win the free sneaker or basketball Jersey
GiveAway to get 1 free pair sneaker or basketball Jersey(limite in that 5 products)
We are doing the Giveway to thanks all the NiceKicksShop supporters.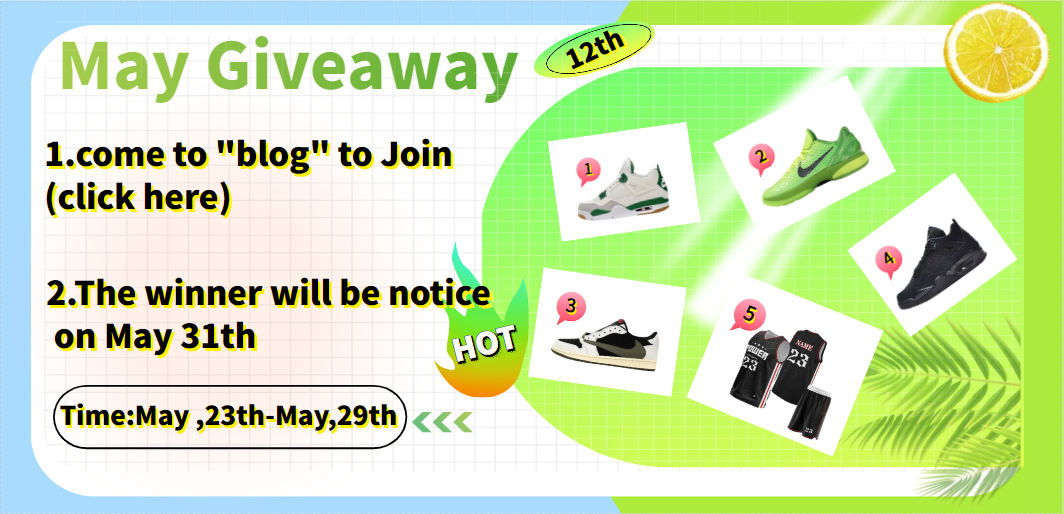 Reminds:
1.Leave your insta username in the Nickname(so that i can contact you at open time)
2.Comment me the product number of your favorite product and leave your size (every one have 1 chance)

Awards:
1. We will pick 1 lucky winners get the free product and 2 lucky get the large coupon for 15% & 20% off.
2.The GiveAway will be hold on May,23th-May 28th ,and will notice the winner in May 31th in NiceKicksShop blog
3.The winner need to do 3 tiktok videos(1 video before shiping and 2 video after receive the sneaker ) and recommed 2 people to follow my tiktok:Nicekicksshop_seller pls share the video to ur tiktok , insta, youtube , not share not get the shoe !
Whatsapp(Customer Service ): +16167554653
Whatsapp(Promotion & Review ): +1 6167554724
Tik Tok 1(main): @nicekicksshop_seller
Tik Tok 2: @nicekicksshop_Owner
IG: nicekicksshop.review04