About Nice Kicks Shop
Welcome to our site:www.nicekicksshop.com. nicekicksshop is a shop dedicated to the production of high imitation shoes. Nicekicksshop has two brands: perfectkicks and GET
In 2000, my friends and I were crazy about the charm of Nike sports shoes, and even spared no expense to buy a pair of sports shoes we loved.
As early as 2004, after several years of struggling in the society, I found that my salary could not support me freely to buy my favorite shoes, which made me very depressed. At that time, an idea came out, why can't I open my own factory to make my favorite shoes? I was so crazy about the idea of starting a factory. My motivation is simple. I want to have a lot of shoes. Enough trucks for FedEx!
And then this idea really came true. In 2006, we also opened our own online shop "nicekickshop" to provide a lot of people who love shoes as much as me and hope to have a truck of shoes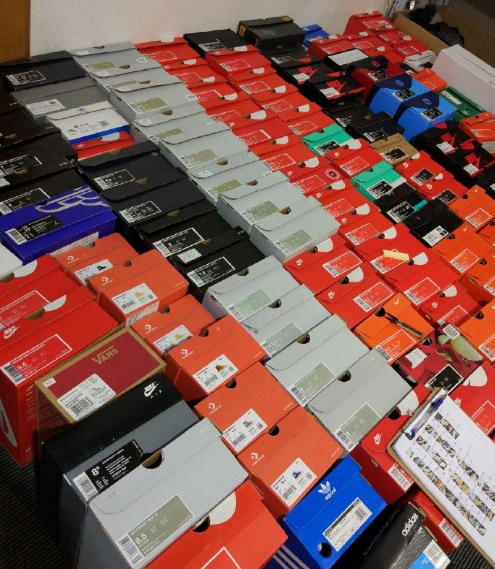 Why shop with us
-- We all love shoes. We all want to buy a truckload of our favorite sports shoes with limited salary
-- nicekicksshop has its own factory in China, which is absolutely no problem for the supply
-- Fast transportation / professional packaging. 1.We can provide global transportation. Our package is a separate shoe box package for each pair of shoes to ensure the integrity of shoes and shoe boxes. 2.We have long-term relationships with DHL, EMS and other leading global airlines. 3. Professional warehouse staff will take good care of your orders and ensure that they are packed according to our strict and strict standards.
-- nicekicksshop has the most complete products, Jordan 1, Jordan others, yeezy 350, yeezy other, Air Force 1, dunk sb and so on
When our shop does not have the shoes you want, you can ask the customer service if you have the opportunity to buy them
Our best service
1. QC Pictures: We provide QC(quality control) Pictures service if you choose need qc pictures. If the QC pictures are not satisfactory, the sneaker can be replaced at any time before shipment. We will not ship out your shoes until you are satisfied.
2.. payment method: We accept payment by credit card (we are one of the few stores that can accept credit card payments), Wechat pay, Alipay and Taobao pay.